I'm linking up with
Sheila
Hello Loves!
Three day weekends are the best. Spending time with my husband while doing nothing is the best. It will definitely be hard to go back to to work tomorrow. The three day weekend has been great to catch up on my reading lists. I've made a dent in them.
It's Monday! What are you reading?
For My Eyeballs:
 Two best friends document their post-college lives in a hilarious, relatable, and powerfully honest epistolary memoir.
 
Fast friends since they met at Brown University during their freshman year, Jessica Pan and Rachel Kapelke-Dale vowed to keep in touch after their senior year through in-depth—and brutally honest—weekly e-mails. After graduation, Jess packs up everything she owns and moves to Beijing on a whim, while Rachel heads to New York to work for an art gallery and to figure out her love life. Each spends the next few years tumbling through adulthood and reinventing themselves in various countries, including France, China, and Australia. Through their messages from around the world, they swap tales of teaching classes of military men, running a magazine, and flirting in foreign languages, along with the hard stuff: from harrowing accidents to breakups and breakdowns.
Reminiscent of Sloan Crosley's essays and Lena Dunham's Girls,Graduates in Wonderland is an intimate, no-holds-barred portrait of two young women as they embark upon adulthood.
For My Earbuds: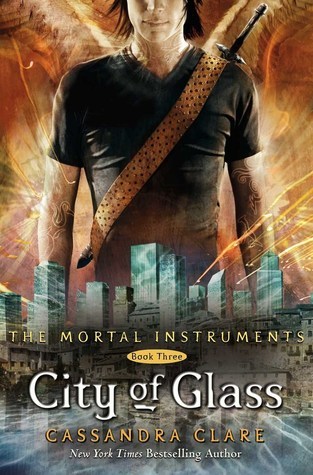 To save her mother's life, Clary must travel to the City of Glass, the ancestral home of the Shadowhunters – never mind that entering the city without permission is against the Law, and breaking the Law could mean death. To make things worse, she learns that Jace does not want her there, and Simon has been thrown in prison by the Shadowhunters, who are deeply suspicious of a vampire who can withstand sunlight.
As Clary uncovers more about her family's past, she finds an ally in mysterious Shadowhunter Sebastian. With Valentine mustering the full force of his power to destroy all Shadowhunters forever, their only chance to defeat him is to fight alongside their eternal enemies. But can Downworlders and Shadowhunters put aside their hatred to work together? While Jace realizes exactly how much he's willing to risk for Clary, can she harness her newfound powers to help save the Glass City – whatever the cost?