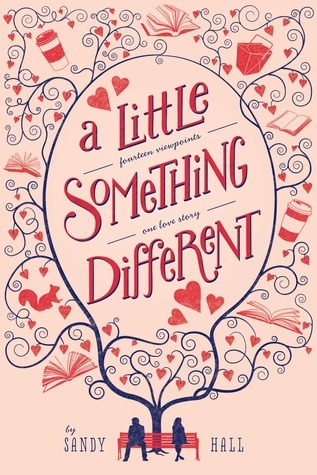 The creative writing teacher, the delivery guy, the local Starbucks baristas, his best friend, her roommate, and the squirrel in the park all have one thing in common—they believe that Gabe and Lea should get together. Lea and Gabe are in the same creative writing class. They get the same pop culture references, order the same Chinese food, and hang out in the same places. Unfortunately, Lea is reserved, Gabe has issues, and despite their initial mutual crush, it looks like they are never going to work things out.  But somehow even when nothing is going on, something is happening between them, and everyone can see it. Their creative writing teacher pushes them together. The baristas at Starbucks watch their relationship like a TV show. Their bus driver tells his wife about them. The waitress at the diner automatically seats them together. Even the squirrel who lives on the college green believes in their relationship.
Surely Gabe and Lea will figure out that they are meant to be together….
via
Goodreads
---
My Thoughts
My favorite type of books are the ones that are told through different points of view. That is what appealed me to this book. It's a college romance told through 12 different views; ranging from Gabe's brother to Lea's roommate to a squirrel in the park. The other thing I liked about this book was how easy it was to read. I started it on Friday night and finished it Sunday morning.
The plot is that Gabe and Lea, who share a creative writing class, are just perfect for each other – but both are too shy and uncertain to do anything about it. The match, however, is obvious to almost everyone else, hence why we follow so many different people. That's what makes this book interesting to read. Seeing how everyone else views Gabe and Lea's love story.
I would rank this a little bit high if we could have seen what was going on in Gabe and Lea's own mind. Overall, a quick and easy romance to read.
3.5/5 Stars
---
Book Information:
Written by: Sandy Hall
Format: e-Book
Length: 272 pages
Publication date: August 26th 2014
Linking up with Sheila
– Jennifer