#Blog2blogBC with Kelly
Hello Loves!
Happy Halloween Friday!
Hopefully the rain stays away tonight. My college roomie is bring her 6 year old son and her boyfriend up to visit! I'm so excited! I haven't seen them in such a long time! It's going to be an amaze ball weekend!
It's time to link up for this month's blogger-to-blogger book club with Kelly. This month we read: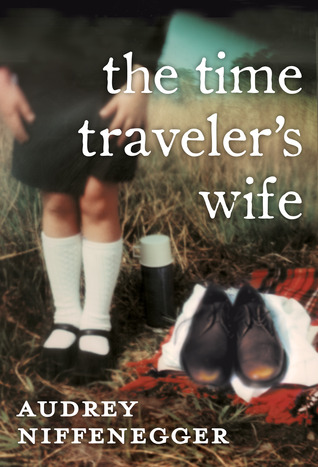 Short Summery from Goodreads:
Audrey Niffenegger's dazzling debut is the story of Clare, a beautiful, strong-minded art student, and Henry, an adventuresome librarian, who have known each other since Clare was six and Henry was thirty-six, and were married when Clare was twenty-three and Henry thirty-one. Impossible but true, because Henry is one of the first people diagnosed with Chrono-Displacement Disorder: his genetic clock randomly resets and he finds himself misplaced in time, pulled to moments of emotional gravity from his life, past and future. His disappearances are spontaneous and unpredictable, and lend a spectacular urgency to Clare and Henry's unconventional love story. That their attempt to live normal lives together is threatened by something they can neither prevent nor control makes their story intensely moving and entirely unforgettable.
---
My thoughts:
When the movie first came out, I instantly went out and read this book. It's been a few years since I read it, so when I saw that we were going to read it for book club, I was super pumped. I'll be honest, I'm about 60% of the way done. This book is so wonderful. It keeps you on your toes through out. You are switching between Henry and Claire in the Past-Present-Future. It truly is an one-of-a-kind story. The writing style really worked for this book. It allowed you to see what Claire was going through. She was the one always left behind, always wondering and never knowing when/if Henry would disappear.  If you haven't checked out this book, you really should.

– Jennifer