Linking up with Sheila
Happy Monday!
I'm keeping this post short and sweet. It's super hard to type since I messed up my wrist last week. It's still really sore so I need to take it easy. Let's take a look at what I'm reading this week.
---
For My Eyeballs: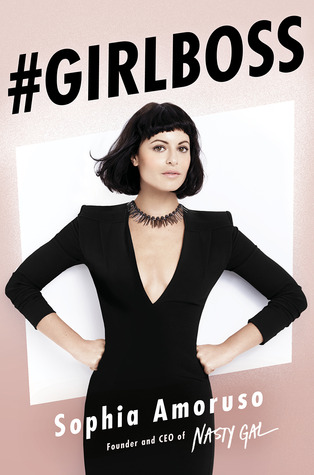 The founder of Nasty Gal offers a sassy and irreverent manifesto for ambitious young women

At seventeen, Sophia Amoruso decided to forgo continuing education to pursue a life of hitchhiking, dumpster diving, and petty thievery. Now, at twenty-nine, she is the Founder, CEO, and Creative Director of Nasty Gal, a $100+ million e-tailer that draws A-list publicity and rabid fans for its leading-edge fashion and provocative online persona. Her story is extraordinary—and only part of the appeal of #GIRLBOSS.

This aspirational book doesn't patronize young women the way many business experts do. Amoruso shows readers how to channel their passion and hard work, while keeping their insecurities from getting in the way. She offers straight talk about making your voice heard and doing meaningful work.

She's proof that you can be a huge success without giving up your spirit of adventure or distinctive style. As she writes, "I have three pieces of advice I want you to remember: Don't ever grow up. Don't become a bore. Don't let The Man get to you. OK? Cool. Then let's do this."
*I'm so excited to read this book! I'm only a couple of pages in but I'm learning so much.*
---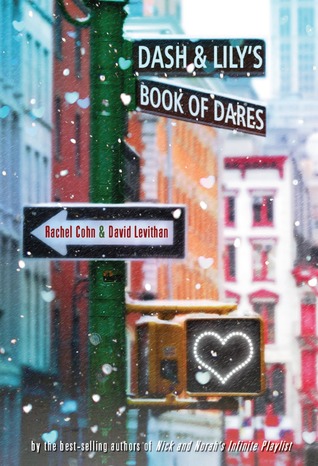 "I've left some clues for you.




If you want them, turn the page.




If you don't, put the book back on the shelf, please."

So begins the latest whirlwind romance from the bestselling authors of Nick & Norah's Infinite Playlist. Lily has left a red notebook full of challenges on a favorite bookstore shelf, waiting for just the right guy to come along and accept its dares. But is Dash that right guy? Or are Dash and Lily only destined to trade dares, dreams, and desires in the notebook they pass back and forth at locations across New York? Could their in-person selves possibly connect as well as their notebook versions? Or will they be a comic mismatch of disastrous proportions?
*This is my favorite Christmas themed book. I've read it a couple of times already but each time I fall in love with it again.*
---
What are you reading this week?
– Jennifer