Linking up with Sheila
Happy Monday!
Today is the first Monday I woke up and didn't have to go to work. It was very strange. It's going to take some getting use to. But first it's time for a vacation. I'm going to be spending the next week with my best friend! Before I head out, I have my latest reading list ready to go! Here is what I am reading this week!
---
For My Eyeballs!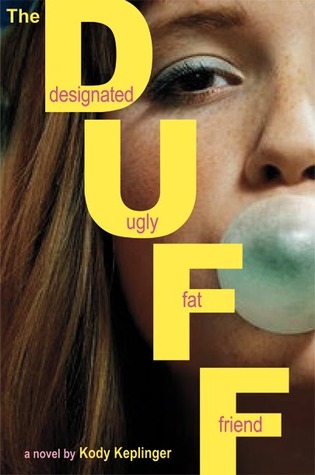 Seventeen-year-old Bianca Piper is cynical and loyal, and she doesn't think she's the prettiest of her friends by a long shot. She's also way too smart to fall for the charms of man-slut and slimy school hottie Wesley Rush. In fact, Bianca hates him. And when he nicknames her "the Duff," she throws her Coke in his face.
But things aren't so great at home right now, and Bianca is desperate for a distraction. She ends up kissing Wesley. Worse, she likes it. Eager for escape, Bianca throws herself into a closeted enemies-with-benefits relationship with him.
Until it all goes horribly awry. It turns out Wesley isn't such a bad listener, and his life is pretty screwed up, too. Suddenly Bianca realizes with absolute horror that she's falling for the guy she thought she hated more than anyone.
* OMG! I can't beleive that I didn't read this book earlier. It is so good.  I highly recommend this book for anyone. I'm about 50% done with it. *
---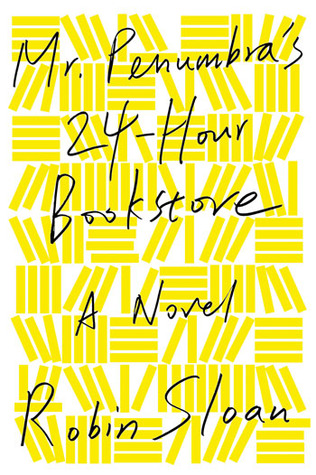 The Great Recession has shuffled Clay Jannon away from life as a San Francisco web-design drone and into the aisles of Mr. Penumbra's 24-Hour Bookstore. But after a few days on the job, Clay discovers that the store is more curious than either its name or its gnomic owner might suggest. The bookstore's secrets extend far beyond its walls.
*A friend of mine sent me a copy of this book. It comes highly recommended for me. I can't wait to dive right in.*
---
For My Ears: 
About three things I was absolutely positive:
First, Edward was a vampire.
Second, there was a part of him – and I didn't know how dominant that part might be – that thirsted for my blood.
And third, I was unconditionally and irrevocably in love with him.
When Bella Swan moves to the gloomy town of Forks and meets Edward Cullen, her life takes a thrilling and terrifying turn. With his porcelain skin, golden eyes, mesmerizing voice, and supernatural gifts, Edward is both irresistible and impenetrable. Up until now, he has managed to keep his true identity hidden, but Bella is determined to uncover his dark secret.
What Bella doesn't realize is the closer she gets to him, the more she is putting herself and those around her at risk. And it might be too late to turn back..
* I have a 4 hour road trip coming up that I needed something to listen to. It's been a hot minute since I've read the Twilight series that it was time to revisit them.*
---
What are you guys reading this week?
– Jennifer