Linking up with Sheila for her weekly meme!
Happy Monday Everyone!
I'm really enjoying my time off work because I've had some time to get reading. I am on a role. I just know that I will reach my goal of 52 books before the year is over. Let's take a look at what I plan to read this week.
---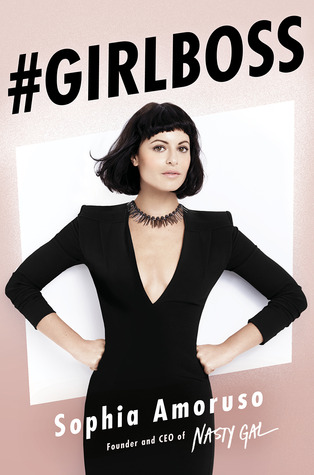 The founder of Nasty Gal offers a sassy and irreverent manifesto for ambitious young women
At seventeen, Sophia Amoruso decided to forgo continuing education to pursue a life of hitchhiking, dumpster diving, and petty thievery. Now, at twenty-nine, she is the Founder, CEO, and Creative Director of Nasty Gal, a $100+ million e-tailer that draws A-list publicity and rabid fans for its leading-edge fashion and provocative online persona. Her story is extraordinary—and only part of the appeal of #GIRLBOSS.
This aspirational book doesn't patronize young women the way many business experts do. Amoruso shows readers how to channel their passion and hard work, while keeping their insecurities from getting in the way. She offers straight talk about making your voice heard and doing meaningful work.
She's proof that you can be a huge success without giving up your spirit of adventure or distinctive style. As she writes, "I have three pieces of advice I want you to remember: Don't ever grow up. Don't become a bore. Don't let The Man get to you. OK? Cool. Then let's do this."
---
If seventeen-year-old Skylar Evans were a typical Creek View girl, her future would involve a double-wide trailer, a baby on her hip, and the graveyard shift at Taco Bell. But after graduation, the only thing standing between straightedge Skylar and art school are three minimum-wage months of summer. Skylar can taste the freedom—that is, until her mother loses her job and everything starts coming apart. Torn between her dreams and the people she loves, Skylar realizes everything she's ever worked for is on the line.
Nineteen-year-old Josh Mitchell had a different ticket out of Creek View: the Marines. But after his leg is blown off in Afghanistan, he returns home, a shell of the cocksure boy he used to be. What brings Skylar and Josh together is working at the Paradise—a quirky motel off California's dusty Highway 99. Despite their differences, their shared isolation turns into an unexpected friendship and soon, something deeper.
---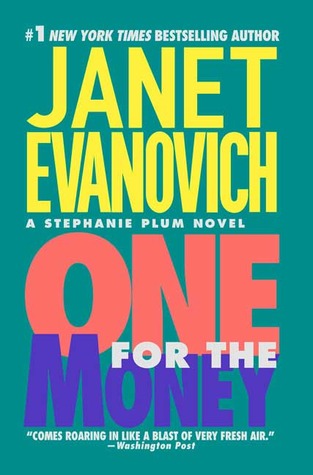 Pestered by her close New Jersey family, Stephanie Plum offers to catch high-school crush Joe Morelli, cop turned bail jumper, for her cousin Vinnie's company. She questions "working girls" to find the missing girlfriend of vicious prizefighter Benito Ramirez while Joe secretly watches her back. Ranger mentors her and supplies vehicles when hers explode.
---
What are you reading this week?
– Jennifer